Nashville Personal Injury and Business Law Firm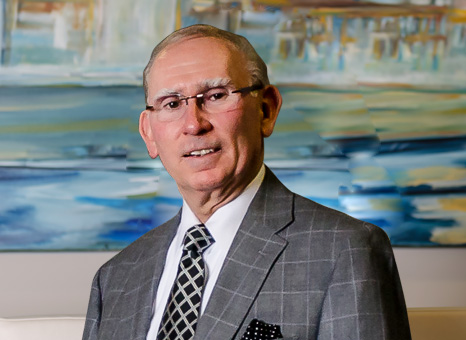 Our Nashville personal injury attorneys, Tennessee Social Security attorneys and business lawyers make Larry R. Williams, PLLC a full-service law firm that has served clients in middle Tennessee for over 35 years.
As a small family-owned law firm based in Nashville, we focus on our local region and we pride ourselves on being accessible to our clients every day. Our practice has thrived not on the number of clients we have served, but on the number of clients we have served well. We have earned a solid reputation in middle Tennessee for being responsive to our clients' needs, sensitive to the value of their time and resources, and by providing them with quality, competent, and aggressive legal representation across a broad spectrum of legal matters.
We are proud to be an AV-rated law firm, the highest rating given by the Martindale-Hubbell law firm rating service, signifying professional excellence. This rating is based on the evaluations of other members of the bar and of the judiciary regarding an attorney's legal knowledge, analytical capabilities, judgment, experience, and communication ability.
We believe that the foundation of our success is based on hard work, preparation, and dedicating personal attention to each of our clients. We are here when our clients need us. We listen carefully to our clients' goals and objectives, and strategically tailor our representation to meet those requirements efficiently, effectively and economically. In every legal matter, our mission is to do the best possible job for our clients so that we can help them successfully achieve their personal goals. In keeping true to this mission, we have earned our clients' trust and loyalty.
With our decades of experience, we know that every legal matter is different and every client is different. Whether we are serving a personal injury client with a catastrophic injury, a business that needs contract advice or helping a family probate the will of an estate, our clients can be confident that we are fully committed to meeting their particular needs, sensitive to their priorities and to bringing them exceptional legal services in a cost-effective manner.
Personal Injury
Larry R. Williams PLLC handles a variety of legal matters in the area of personal injury, helping clients to recover damages from serious injuries arising out of:
and other personal injury claims, as well as Workers' Compensation and Social Security Disability Claims.
Our Nashville personal injury attorneys handle cases at every stage of litigation, and we have experience in aggressively pursuing recovery for our clients to the extent the law allows. We have successfully represented clients in Nashville and the surrounding areas to obtain substantial verdicts and settlements in regard to their personal injury claims. Feel free to review our recent results.
If you or a family member has been seriously injured, give our Tennessee injury lawyers a call. You can review our practice area pages on this website to review the types of cases we handle. Your consultation is free, and we will provide you with a thorough legal evaluation of the merits of your case, based on our extensive experience of Tennessee personal injury law. If we agree to take your case, you will pay no fees unless and until we recover damages for you.
Business Representation
Our decades of experience working in the middle Tennessee community of Nashville and its surrounding cities mean we thoroughly understand Nashville's business and legal climate. As a small firm whose own welfare depends upon the vitality of this region, our membership in Nashville's urban business community helps us to keep our focus upon providing high-quality legal support to other local businesses.
We handle both transactional matters and litigation matters for local businesses in Nashville and the central Tennessee region, including: Incorporation and business formation, business transactions, contracts, real estate law, as well as wills, estate planning, probate and business succession planning..
If your Tennessee business needs legal advice or assistance from an attorney who can fully appreciate your concerns and business requirements, we can help you.
Read Our Website or Contact Our Firm for More Information
If you need honest and straightforward legal assistance in a personal injury matter, business-related matter, estate or social security matter in middle Tennessee, the Nashville Law Office of Larry R. Williams PLLC is available and prepared to answer your questions.
Review our website and search our blog to see if the information posted here can give you some insight on the legal issues you may be dealing with and to learn about our firm, our attorneys, and our philosophy of service. When you decide that you need personal representation from experienced counsel familiar with the Nashville community, contact us to schedule an appointment.