The Importance of Truck Driver Training and Certification: How it Can Prevent Accidents on the Road
Posted in Truck Accidents on April 20, 2023
Commercial truck drivers are the lifeblood not only of Tennessee but also of the entire country. Commercial truck drivers help ensure that our residents and visitors have the goods and supplies they need on a daily basis. Here, we want to examine truck driver training and certification, in particular looking at the minimum requirements required to become a truck driver as well as additional driver training that can help increase safety on the roadways of Tennessee and throughout the country.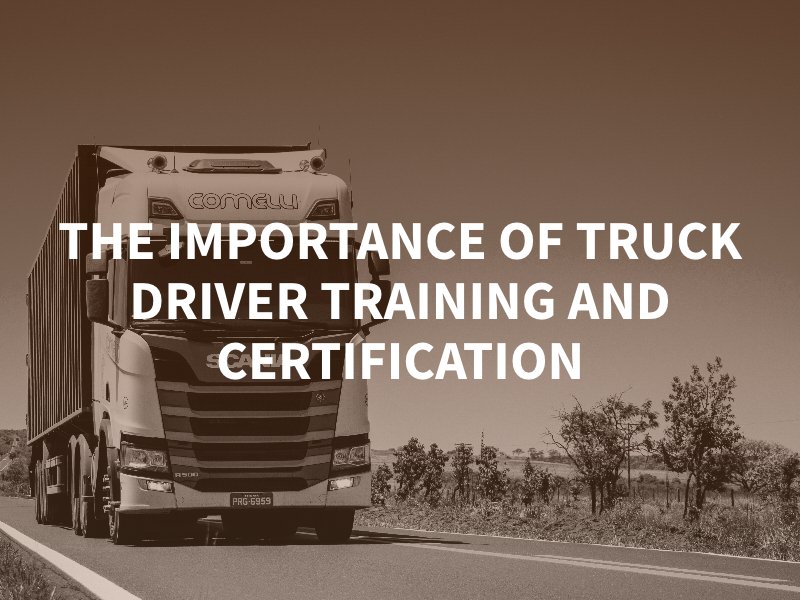 The Commercial Driver's License
The most basic requirement for operating larger commercial trucks is for the driver to obtain their commercial driver's license, most commonly referred to as a CDL. When we examine information presented by the Tennessee government, these licenses include Class A, B, and C, which depend upon the gross vehicle weight rating and the gross combination weight rating, along with what type of items are being transported. State law defines a commercial motor vehicle as any vehicle or combination of vehicles together that weighs more than 26,000 pounds.
In the event hazardous material is being transported, or if the vehicle is designed to carry 15 or more passengers including the driver (school buses included), then a CDL will also be required, regardless of the weight of the vehicle.
In Tennessee, before a person can obtain their CDL, they must obtain a commercial learner's permit, which allows trainees to drive on public roads with a qualified CDL holder. According to the Federal Motor Carrier Safety Administration (FMCSA), a person's driving record must be checked for the past ten years in all 50 states as well as DC. Individuals must present proof that they have met medical qualifications, and they will have to pass a Department of Transportation physical in order to obtain a dot medical card. Individuals must hold their learner's permit for at least 14 days before taking the road skills test to earn the full CDL.
Commercial driver's license instruction typically includes a person with a permit being paired with a CDL instructor and training for two to four weeks. Anytime a person is operating a commercial truck with a permit, a CDL instructor must be in the passenger seat and able to assist at all times.
Additional Training for Truck Drivers
Obtaining a commercial driver's license is critical but should certainly not be the final phase of training for commercial truck drivers. When a company hires a driver with a CDL, they must also ensure that the driver thoroughly understands how to operate each individual truck they will be asked to drive. Companies often have additional regulations their drivers should be aware of. Under no circumstance should a new hire with a fresh CDL be allowed to hit the road with vehicles that weigh upwards of 80,000 pounds when fully loaded.
There are various types of endorsements commercial truck driver license holders can obtain. These endorsements are "permissions" for the driver to carry certain equipment or freight. Individuals often obtain these endorsements at the same time they receive their CDL, but they can also apply for them after they have been driving for a while. The FMCSA oversees endorsements at the federal level, but each state is responsible for overseeing the issuance of the endorsements. Some of the most popular endorsements obtained by CDL holders include:
Passenger transport endorsement
School bus passenger transport endorsement
Hazardous material endorsement
Double and triple endorsement
Tanker and hazardous material combination endorsement
The Tennessee State government does point out that individuals wishing to apply for a hazardous material endorsement (HME) must submit a fingerprint-based background check that will be run at the federal level.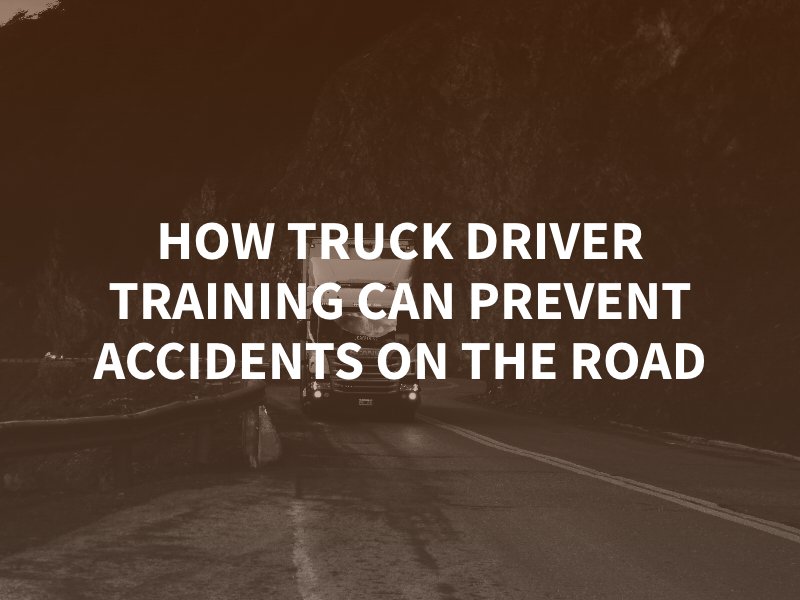 Why Training Matters on the Roadways
According to information available from the Tennessee Department of Transportation, we can see that there were more than 12,000 total vehicle accidents involving larger trucks across the state during the most recent reporting year on file. One out of every six fatal crashes during that same reporting year involved a larger truck.
The safety regulations put in place by both the Tennessee government and the federal government are there to help enhance safety for those on the roadway. These larger trucks significantly outweigh and outsize smaller passenger vehicles. An accident involving larger trucks and a smaller passenger car often results in catastrophic injuries. It is not uncommon for those involved in these accidents to sustain traumatic brain injuries, spinal cord trauma, amputation and crush injuries, and even death.
Commercial driver's license training, as well as additional company training and endorsements, seeks to enhance the knowledge and road skills of every driver. Commercial truck accidents are entirely preventable, and truck drivers and trucking companies must uphold their duty of care to Tennessee residents and residents of any other state they operate in.
Driver Training Schools
There are numerous driver training schools that offer CDL training throughout the state of Tennessee. It is important to thoroughly research any particular training school you wish to apply to. Each school offering these services will have benefits and drawbacks. We encourage you to look at the pricing as well as the reputation of any school you wish to work with to obtain your CDL.
Many trucking companies in Tennessee and throughout the US offer to put drivers through CDL school as a first part of the employment process. This is also an option you should research, but make sure to look through any employment contract in these situations to examine whether or not you have to work for a company for a specified amount of time after they put you through CDL school.
The vast majority of truck drivers on the roadways of Tennessee and throughout the country do their jobs well because they have received proper training. Accidents still happen, and they must be thoroughly investigated. If you or somebody you care about has been injured due to the negligent actions of a truck driver or trucking company, reach out to a Nashville truck accident attorney for a free consultation today.