What Is The Statute Of Limitations For A Personal Injury Claim In Tennessee?
Posted in Personal Injury on May 20, 2020
If you or somebody you care about has been injured due to the careless or negligent actions of another person, they may be able to recover compensation through a personal injury claim in Tennessee. There are various factors they go into a successful personal injury case, but injury victims must keep in mind time limits when determining whether or not to file an injury claim. Here, we discuss the statute of limitations for personal injury claims in Tennessee.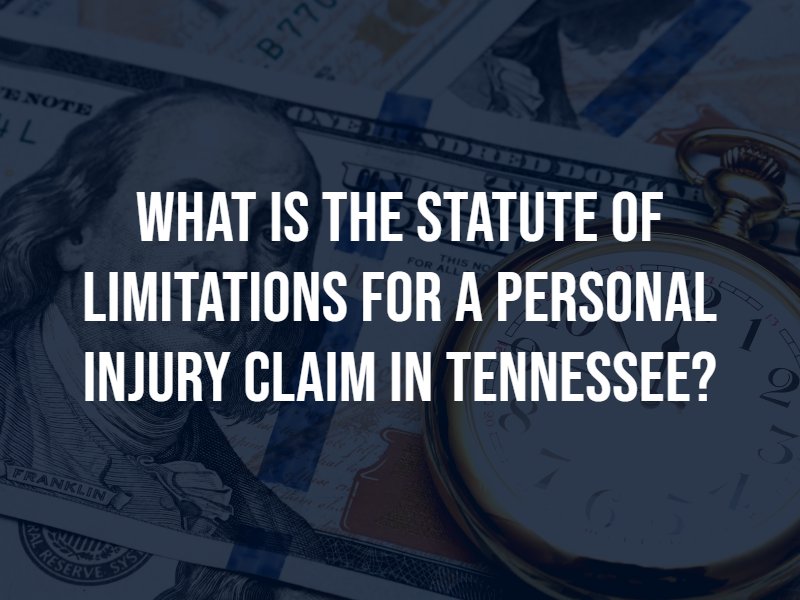 There are time limits for these cases?
Every state is responsible for setting limits on the amount of time a victim has to file a personal injury claim against an alleged negligent party. These time limits are called the statutes of limitation, and they apply to every type of personal injury claim. Under Tennessee Code Annotated section 28-3-104, We can see that an injury victim has one year from the date an incident occurs to file a lawsuit against the person they believe caused their injury. Failing to file a claim within this one-year time frame will likely result in the injury victim being unable to secure any compensation for their losses.
The Tennessee statute of limitations for personal injury claims is shorter than the limitations in most other states throughout the country, so it is important that you do not delay filing a claim.
Are there any exceptions to the Tennessee statute of limitations?
There are various exceptions to the one-year time limit in place for these personal injury claims. Some of the circumstances that are likely to modify the standard time frame include:
If the injury victim is under 18 at the time the incident occurs, then the injury victim will have one year from the day they reached the age of 18 to file their claim.
If the injury victim has been declared incompetent by the court, then they will have one year from they have their competence restored to file.
If the alleged negligent party (the defendant) is absent from the state of Tennessee for sometime after the incident occurs, but before a personal injury lawsuit can be filed, then their period of absence most likely will not count as part of the one-year time frame.
If criminal charges are filed against any person alleged to have caused the injuries, then the personal injury lawsuit filing deadline may be extended to two years from the date the injury occurs.
Do you need a Nashville injury attorney for these cases?
What you will find is that these claims may require assistance from a skilled personal injury attorney who has thorough knowledge of the laws regarding these cases. Most Tennessee personal injury lawyers offer free consultations to injury victims, so it will not be a bad idea to sit down to get some general information about your claim. A skilled Nashville injury attorney will understand all of the deadlines related to your claim and be able to explain the importance of filing your case in a timely manner. It is vital that you file your personal injury claim in Tennessee on time in order to secure full compensation for your claim. This includes coverage of medical bills, lost wages, pain and suffering damages, and more.